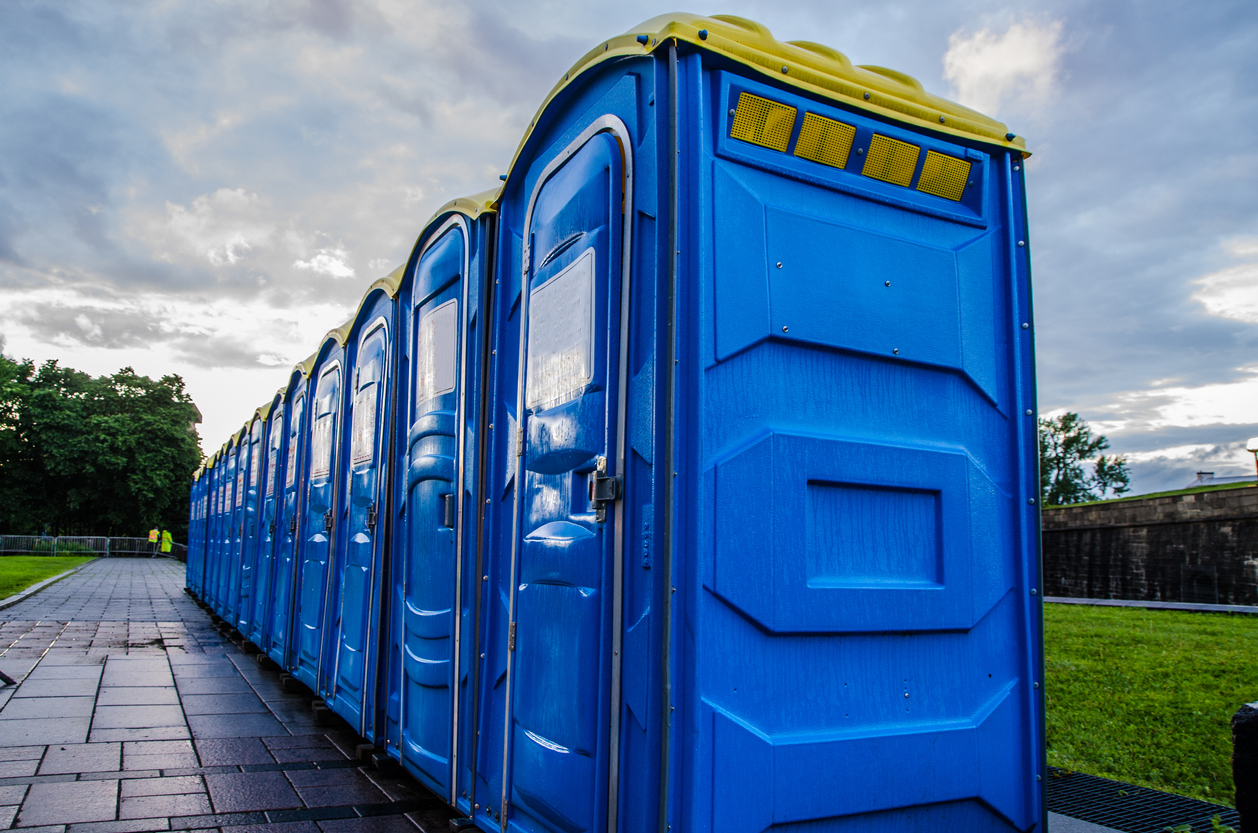 Keeping portable toilets clean and free of odor begins with proper maintenance. This is especially true for long-term jobsite rentals or multi-day events where frequent use is common. And even with the coronavirus pandemic essentially closing down large-scale events, such as concerts and festivals, the portable toilet industry will increase to nearly $25 billion in rentals by 2025. There are certain steps clients in the wastewater and sanitation industry can take to ensure those who use the units are clean, safe, and using well-maintained bathrooms. Here are the some essentials for portable toilet maintenance.
Disinfecting the Inside
One important aspect of portable toilet maintenance is related to preparing the tank for further use. Refilling the septic tank with an additive that breaks down and cleans waste is the typical procedure and keeps them aired out. While there's no arguing that the smell can be overwhelming at times, much of the reason is that the stench has nowhere to go.
When cleaning, clients should make sure to keep the door open and circulate air. This helps to bring fresh air in and air units out between cleanings. For a good cleaning inside and outside the portable restroom, it is better to have a high-pressure water gun included with a vacuum tank. Water mixed with soap is the best solution to use and can clean all surfaces.
It's also important for clients in the industry to note they should operate with the most up-to-date Septic Treatment Coverage to protect against a claim that may end up cleaning them out, as it were. Having this coverage protects from a wide range of claims, such as environmental fees, disputes with charges, and more.
Pumping
Sanitizing should include pumping units out so that all waste is completely gone. Cleaners should install a hose all the way at the bottom and to one side, which helps prevent debris from being sucked and clogging the hose. Once the waste level is low, cleaners should check if they have to remove any debris from inside the unit's tank. Next, cleaners should dump the waste at an agreed-upon disposal site confirmed between a client and the sanitation company.
Sanitizing & Stocking
After vacuuming and cleaning, cleaners should refill the holding tank with water mixed with fresh chemical deodorizing products, also known as blue products. Cleaners can choose the deodorizer in a liquid format or in packets, which are useful for quicker cleaning practices, whereas liquid is more concentrated.
Fragrance enhancers are often disc-shaped and can hide inside the toilet paper holder. This item releases fresh scents and keeps the toilet odor away. What's more, if a station also features a urinal, cleaners should also use a urinal deodorizer, known as a puck. These items won't keep the units smelling clean forever, but they will help hide the smell and prevent new germs from growing between cleanings.
Cleaners should make sure they supply essential consumables after the maintenance process of the portable unit. This includes toilet paper, paper towels, hand sanitizer, soap, and air freshener. If there is a garbage bin inside the unit, it should be emptied regularly.
About Watercolor Management
WaterColor Management has insured the water industry for over 30 years. Our policies include unlimited defense cost coverage in the event of a lawsuit against you. Call us at (256) 260-0412 or email info@watercolormanagement.com for a quick quote for your Water Business Professional, Products/Completed operations, Pollution and General Liability Insurance.