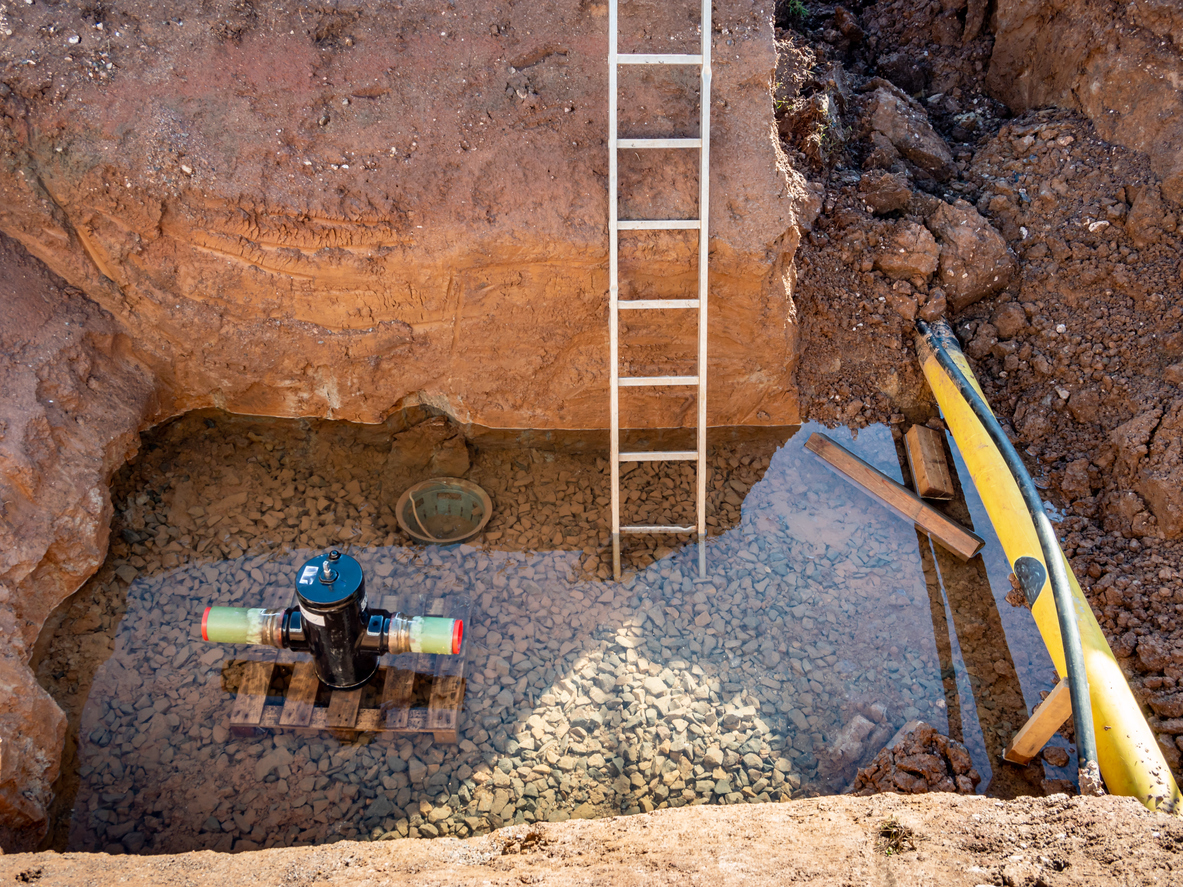 Being an insurance agent involves more than a good recommendation for insurance coverage. A good agent will bring value to the client by assessing the risks of the business and helping with risk management strategies. For contractors and project owners, groundwater damage is a leading claim on builder's risk policies. Whether from flash flooding, groundwater, fluid releases, rain, or internal water escape, water damage can severely impact a project and its completion timeline. The effects of water damage also have an impact on insurance premiums for groundwater insurance coverage.
Preventing Water Damage During Construction
Armed with the right information, you can help your clients understand and mitigate the risks of groundwater damage. Unhappy project owners are just one part of the problem, as there are many expected expenses that also arise when water damage occurs. Second to insurance, prevention is the best way to reduce the liabilities of loss incurred from groundwater or other moisture.
Early Exposure
It is more common for damaging incidents to occur in the early days of construction, as it is during the excavation process and laying the foundation when groundwater is more likely to pool or flow towards the structure. You can help your clients be more prepared to address these early risks by helping craft a strategy to identify and address potential groundwater threats.
Contractors need to pay close attention to how a site is graded to divert the water flow away from the building. Average rainfall is just as much of a threat as a flash flood. Groundwater can lead to erosion and weakening the foundation of the structure. Any equipment left on-site, such as pumps or generators, could also be subject to failure from flooding through rising groundwater.
Internal Threats
Construction projects can last for months, and the threat of water damage doesn't go away as time goes on. The threat of groundwater to the exterior becomes complicated by the internal threats that water intrusion can have. If the inside of the structure is in the final stage of completion, water damage can lead to significant delays with the timeline and additional expenses as more materials are lost and need to be replaced from water problems. Internal damage isn't easily seen, and it can involve several trades to repair a minor area of exposure.
Water intrusion can come from installing temporary closures like panels or tarps that have leaked, openings left in the structure for hoist or crane equipment, or improper installation of flashing or sealants. It takes extreme vigilance to avoid water damage and a comprehensive insurance solution to addresses the situations where damage has occurred.
Recommending Comprehensive Protection
In addition to a risk management strategy, recommend that your contractor clients carry groundwater insurance coverage. Though a policy can't stop water damage from occurring, it can provide the resources needed to finance repairs or replacement.
About Watercolor Management
Watercolor Management has insured the water industry for over 30 years. Our policies include unlimited defense cost coverage in the event of a lawsuit against you. Call us at (855) 929-0824 or email info@watercolormanagement.com for a quick quote for your Water Business Professional, Products/Completed operations, Pollution and General Liability Insurance.