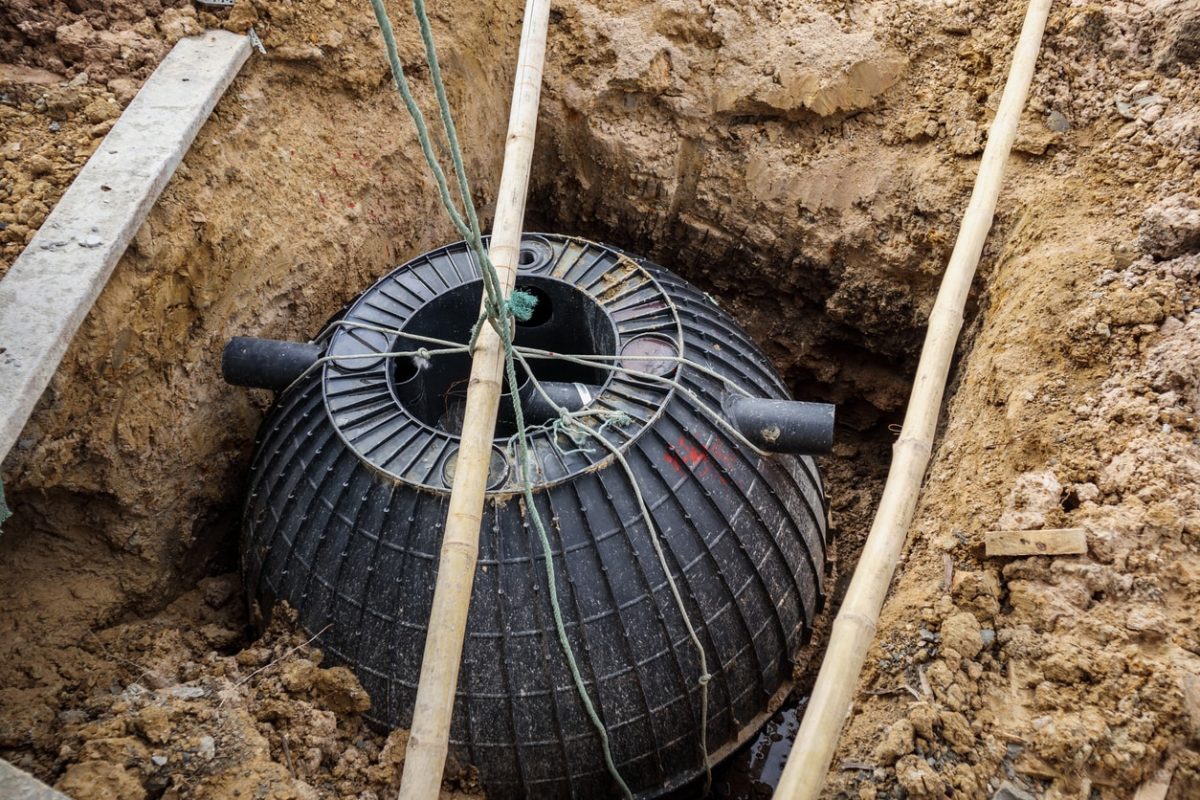 More than 21 million American households use septic tanks instead of public sewers, according to 2015 data from Circle of Blue. With that many people utilizing them, it's important that they are  designed, installed and maintained properly. And just like any other business, sewer and septic tank installers need coverage from the hazards in their field. Septic tanks are used to safely get rid of waste; those that install these tanks have to be certified professionals to do it with the right protections in place.
At WaterColor Management, we are experts when it comes down to keeping your business covered with septic system insurance. Writing on behalf of "A++XV" rated carriers, WaterColor underwrites a specifically designed insurance program for septic, sewer and wastewater enterprises. If you're just starting out in the industry, you might not know what kind of coverage is needed for your business. This blog is going to delve into the necessary coverage for sewer and septic tank installers.
Coverage That You'll Need
WaterColor provides a new set of eyes when it comes down to risk management, covering the exposures that you and your customers, contractors, principals and third parties face when handling septic and sewer issues. On top of being certified and having an installation permit, you're going to want insurance to cover your back. In order to make installation and maintenance go as smoothly as possible, here's some coverages that you'll need as an installer:
General and professional liability

Bonds

Workers compensation

Commercial auto insurance

Excess coverage

Cyber crime & cyber liability

Employee fidelity/crime

Property & equipment/inland marine insurance

Pollution liability including HAZMAT up to $25m (on-site, during transport and at customer sites, including HAZMAT)

Products liability & product recall (including mold, lead and bacteria)

Completed operations liability (including mold, lead and bacteria)
As an installer, there are certain things you have to worry about: pollution, equipment dangers, mold, bacteria and contamination, and unfortunately children and small animals as well. There's a lot of things that can go wrong when installing and maintaining a septic system. It's important to be fully aware of your septic system insurance and what exactly it entails.
Who is Covered
Specializing in septic system design and installation, WaterColor also underwrites wastewater, grease and sludge hauling and treatment operations, with clients across the nation. Those that are covered include:
Sewer/septic tank installers

Sewage operations

Maintenance companies

Portable toilet companies

Septic tank materials and equipment suppliers

Grease trap & sludge removal and haulage

Wastewater remediation companies

Wastewater testing and consulting firms and individuals
WaterColor has a complete portfolio of coverages that an installer would need, providing broad insurance coverage at a respectable, reasonable price. There's even financing plans available. These coverages are absolutely essential to covering your business, so don't leave any stone unturned. Don't think that you don't need septic system insurance; it will come in handy someday.
About Watercolor Management
WaterColor Management has insured the water industry for over 30 years.  Our policies include unlimited defense cost coverage in the event of a lawsuit against you. Call us at (256) 260-0412 or email info@watercolormanagement.com for a quick quote for your Water Business Professional, Products/Completed operations, Pollution and General Liability Insurance.