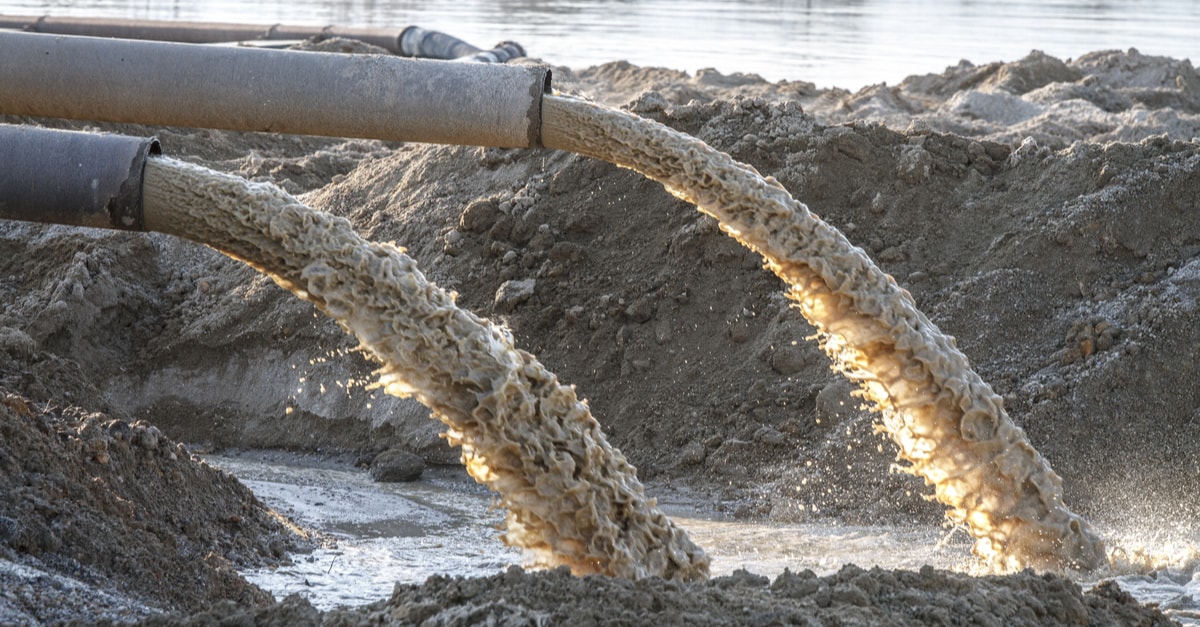 Water treaters and handlers use and store chemicals and compounds in their warehouses and on the premises of customers. Simply opening the compounds and mixing them may leave a residue that grows over time and reaches the level of a pollution event. This accumulation is called "gradual site pollution", and while it may be very small in a given period, the total accumulation over time may cause a large liability to follow. 
The Effects of Gradual Site Pollution
A rented warehouse may have the lease non-renewed by the water treater or the landlord. The subsequent tenant or the landlord may discover that pollution residues have made the warehouse subject to a response by government or regulatory agency for cleanup. The cost and liability will be imposed on both the owner and the water treater. A similar situation can happen at work sites where compounds are brought on site, mixed and stored.
Other problems may surface. What is not considered a dangerous chemical or compound today may later be reclassified, creating a new exposure for you. Lead was used in paint for centuries, and was then deemed toxic and dangerous, meaning that operations utilizing lead needed to quickly find alternatives. The reclassification led to litigation and claims or suits for damages. DDT was a staple used to fight mosquitoes, but as a result of its being reclassified as a dangerous substance, it was subsequently banned. Some of your compounds you use in your operation today could easily be the next DDT or lead. Would you be prepared?
Another example is asbestos. Asbestos was previously known for its effectiveness in fireproofing, helping people to reduce their risk of fires, but was later found to cause or contribute to cancer when the fibers were inhaled or brought in contact over time with people. Johnson & Johnson baby powder, a seemingly harmless product has been linked to several forms of deadly cancer.
Roundup is the number one weed killer used today. Now it has been discovered that the chemicals that are used in Roundup are highly toxic to the nervous system of man and animals. BPA is a key component of most all plastic containers, but now it is being replaced because of serious health hazards it may cause in humans over time.
Our Coverage
Our insurance provides protection for you when or if chemical and other contaminants develop and result in a claim brought by a third party, government or regulatory agency requiring you to clean up the site affected. Gradual pollution can lead to a huge financial loss for you directly and indirectly. The evolving science of what is a pollutant constantly adds new items to the pollutant list, and this creates continual new exposures to you and your business. While traditional insurance policies do not respond and pay the cost of these claims, our insurance for you does.
About Watercolor Management
WaterColor Management has insured the water industry for over 30 years.  Our policies include unlimited defense cost coverage in the event of a lawsuit against you. Call us at (256) 260-0412 or email info@watercolormanagement.com for a quick quote for your Water Business Professional, Products/Completed operations, Pollution and General Liability Insurance.