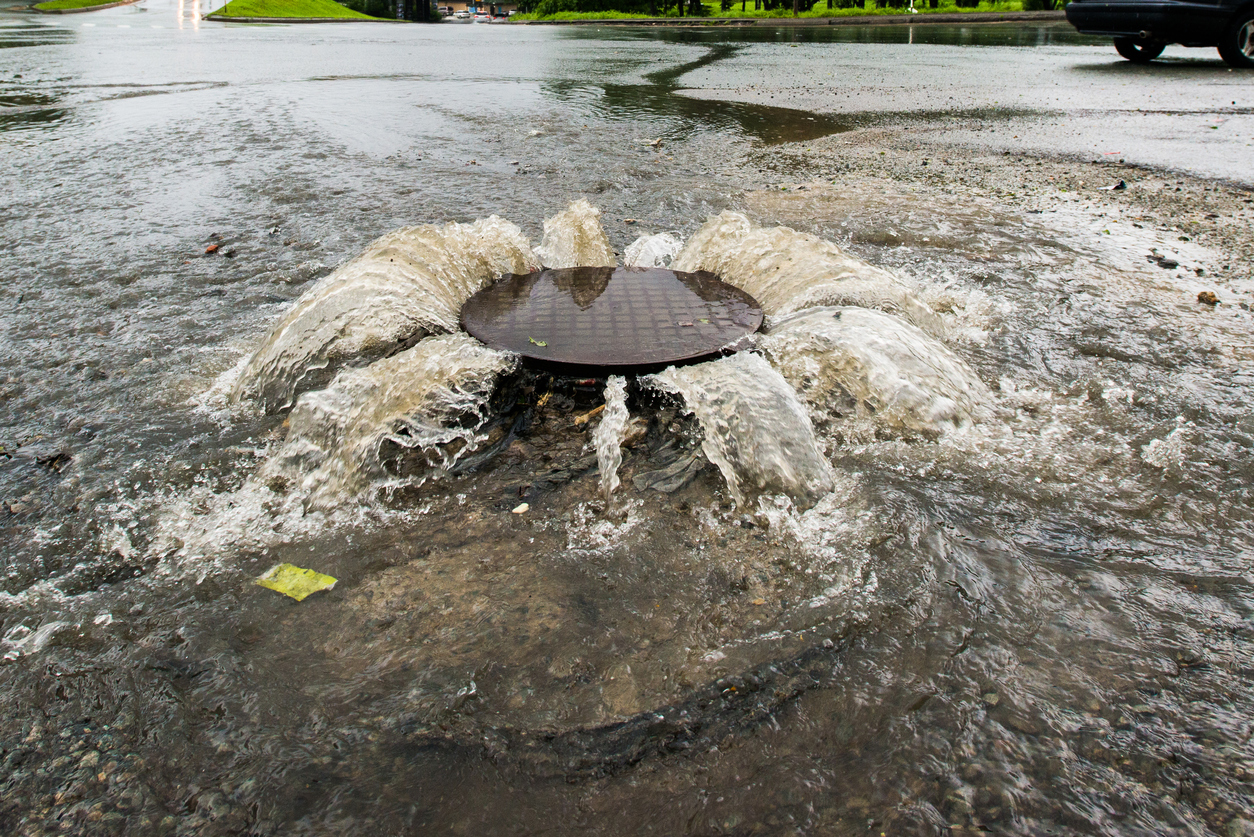 Leaky pipes may sound like just the annoyance of an outdated underground piping system that needs some TLC. But a simple leak can lead to major problems for the community it surrounds. Sanitary sewer overflow incidents are quite common but can still create potential long-term damage and affect a community with potential health hazards.
This is why a sanitary sewage overflow response plan is a necessary component to any water treatment organization looking to keep its community and clients safe from the harms of spillage. Here's a look at what to consider when creating a response plan and the importance of containing its spread before it poses potential exposures.
Common Causes of Sewer Overflows

Besides leaky pipes, there are a number of different ways that a sanitary sewer overflow can occur.
Structural problems including tree roots in the sewer lines, missing or broken clean-out caps, and undersized sewers all play a role.
Grease build up can eventually block the sewer pipes. This occurs when grease gets into the sewer from food establishments, poorly maintained grease traps, and household drains.
Pipe capacity is also impacted by infiltration and inflow and is caused when groundwater or rainwater enters the sewage system through defects in pipes.
Response Team Responsibilities
The first team to get to an overflow has the immediate responsibility to protect property, people, and the surrounding environment from the effects of a sanitary sewer overflow. This needs to be handled in a rapid and attentive manner before more damage is done. If citizens are affected by a spill that isn't handled in a timely manner, they may take legal action and bring claims against the water treatment organization.
This is why having a water treatment insurance plan in place, such as a sewer insurance program, can help to limit the effects of liability claims against a water treatment organization. But this also illustrates the necessity of responding to an overflow quickly and thoroughly.
Contain: The response team should first contain spillage from entering any waterways. The sewage needs to be captured where it can be recovered and returned to the sewer system. Sewage should be contained in locations such as flood control facilities to keep from spreading. Materials such as sandbags and poly sheeting can be utilized here.
Control: The spillage can be controlled by pumping it into another non-restricted line or vacuum. To keep the public away from a spill, barricades should also be set up to control any contact.
Cleaning Up: To ensure public health and safety, clean up measures should be taken. All visible debris should be removed and all spillage should be kept from seeping into storm drain systems.
Customer Relations
It's important for employees of a water sanitation organization to communicate effectively with the public, especially when sewage overflow shows the potential to harm others. By understanding the roles everyone plays in communicating the need to know information to the public, including effects, containment, and next steps, a lot of confusion and frustration can be avoided. By transmitting good communication, there will be a greater confidence in an organization's ability to address the issue at hand, and recover from it.
A sewer overflow is a stressful event for all affected and upset (even irate) customers are to be expected, especially if they perceive a representative on the receiving end to be anything but understanding. This is where working with compassion is necessary and should be incorporated into an organization's response plans when dealing with the public. Although difficult, effective management of an overflow situation is crucial. If it is not managed well, the situation can turn into a costly and drawn-out process with the public.
About Watercolor Management
WaterColor Management has insured the water industry for over 30 years.  Our policies include unlimited defense cost coverage in the event of a lawsuit against you. Call us at (256) 260-0412 or email info@watercolormanagement.com for a quick quote for your Water Business Professional, Products/Completed operations, Pollution and General Liability Insurance.